Mr. Bean Everywhere: A Photoshop Artist Puts Him In Movies And Series
We all know Mr. Bean. But what if he would appear in other movies and series as well? A Photoshop artist retouches his face onto famous characters!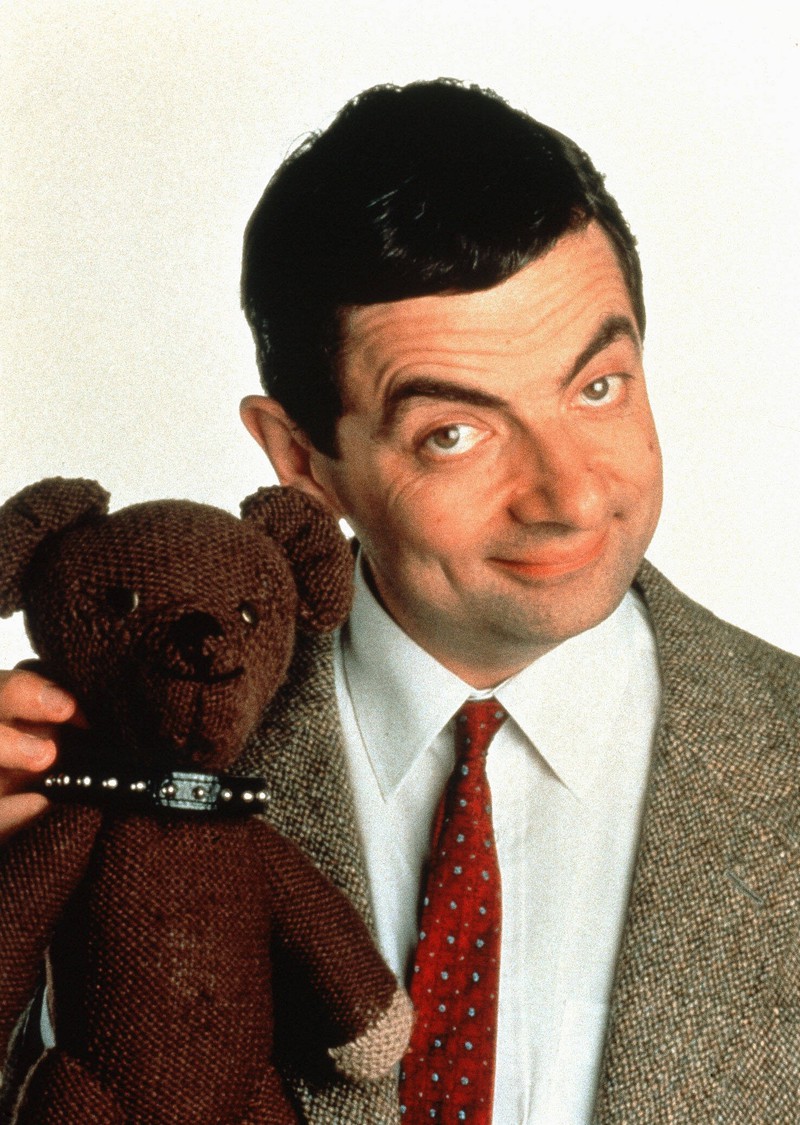 We all know the childlike cult character of Mr. Bean, dressed in a shirt, tie and jacket. In the comedy series of the same name, actor Rowan Atkinson always made us smile as he went from one misstep to another with his role as a bumbling, out-of-touch man. His penetrating and somewhat disturbing look was always with him. A Photoshop artist, who calls himself "Kingdom of Bean", is so fascinated by this cult character that he retouched him in other movies and series. The result is really funny! Mr. Bean is simply everywhere!
You can see the first movie on the next page!
#1 "Harry Potter and ... Mr. Bean"
The main character of "Harry Potter ... Mr. Bean" stands out of course. But the other characters are not to be outdone. And why not "Albean Dumbledore" or "Ron Beanly"? That could be an interesting movie!
But the next classic will also get a new look:
#2 "Leonardo DiBeanio"
How would the film have been if the lead role in the classic "The Great Gatsby" had not been played by Leonardo DiCaprio, but by Rowan Atkinson? In any case, the name sounds pretty noble!
Wait until you see the next superhero!
#3 "The Beanman"
Somehow, the legendary superhero looks immediately crazier when having Mr. Bean's face. Well, actually all the characters look a little bit confused ...
#4 "Mark Zuckerbean"
We all know Mark Zuckerberg, the founder of Facebook, but with the face of Mr. Bean, he seems more... energetic! Don't you think?
The monsters wouldn't stand a chance against the next character!
#5 "Bean Harrington"
The new hairstyle looks good on Mr. Bean ... err ... Bean Harrington from "Stranger Things" ! With his intense look, he could probably scare off any monster!
#6 "Chris Beansworth"
We are convinced that Chris Hemsworth, aka "Thor", could also save the world with the face of Mr Bean. Maybe his colleagues in "Avengers" would be a bit confused by him at first though ...
But if "Thor" should fail, there is still another hope to save the world:
#7 "Bean Snow"
The Lord Commander of the Night's Watch from "Game of Thrones" would certainly cause the White Walkers to take flight with the face of Mr. Bean!
#8 "Bean Sparrow"
The combination of Mr. Bean and Jack Sparrow is a real match. The clumsiness of the cult character combined with the pirate captain's sense of humor can only work!
Mr. Bean also gives a whole new look to the following film:
#9 "Reese Witherbean in ... Bean, of course."
If you like the cult movie "Naturally Blonde" with Reese Witherspoon, you will certainly also like the alternative version with Mr Bean. He for sure looks good in this outfit!
#10 "Jumanji with ... Dr. Bean Stone"
Now that's a real adventure! "Jumanji", starring the characters of "Ruby Beanhouse", "Franklin Beanbar" or "Beany Oberon" - this promises to be a really entertaining movie!
Which makeover did you like the most?