After Passengers Complain Father Posts How His Disabled Daughter Feels
After Lena, a young girl who is disabled, received complaints on the bus, her father posted a touching message on Facebook:
Lena is a 12 year old girl from Kamp-Lintfort in North Rhine-Westphalia who suffers from SYNGAP syndrome. The genetic defect can lead to mild to severe mental disability as well as physical limitations. "For Lena, riding the bus is the biggest challenge of all", her father wrote in an emotional Facebook post. But what happened to the disabled girl on that bus ride was far from pleasant.
Read about what happened to Lena here...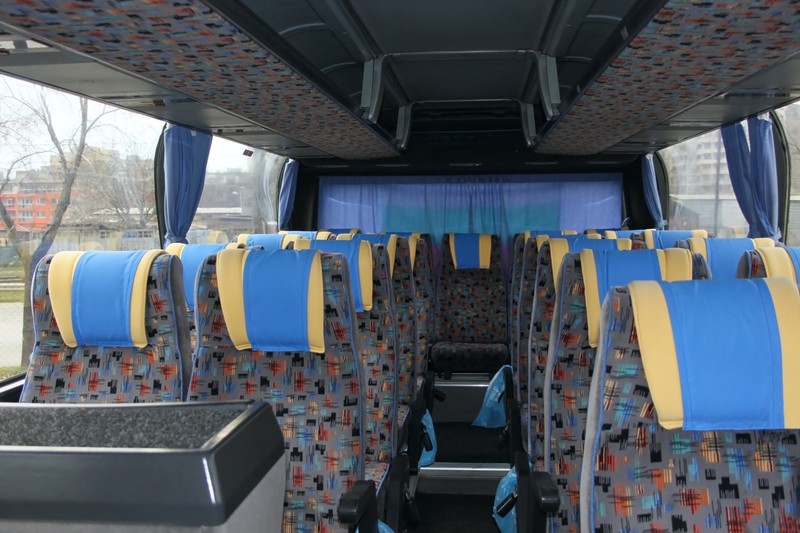 Lena rode the bus with her grandmother and was thrilled. "For Lena, riding the bus is participating in 'normal' life. For Lena, bus trips are an adventure. For Lena, bus trips are the biggest challenge," her father wrote.
Also on the bus were three young girls, about 14 to 15 years old. As they were constantly changing seats, they caught Lena's attention and she looked at them. Not with mean or judgmental looks, but simply out of curiosity, "because Lena likes people."
The way the girls then reacted was mean!
One of the three girls suddenly went to Lena and her grandmother and complained that Lena was looking at her all the time. She and her friends, she said, felt harassed.
Lena's father, Oliver Hülsken, then wrote a touching letter to the girl on Facebook.
Read on the next page what the father posted!
In a touching post, Lena's father appeals to the girls' common sense. And in a very respectful way! No hint of blame. "You are getting older, maybe/hopefully much more mature, understanding and emphatic," the father writes. Later, when she has her own children, she will see the world differently.
He concludes his post by wishing the three girls good luck and asks that the message be shared more widely so that it reaches the girls.
Facebook users congratulate him on his commitment and wish little Lena strength and courage.