Pregnant With Triplets: Woman Shows What Her Baby Bump Looks Like!
Norwegian influencer Maria Nordø Jørstad documented her pregnancy on Instagram and received lots of attention for it – she was pregnant with triplets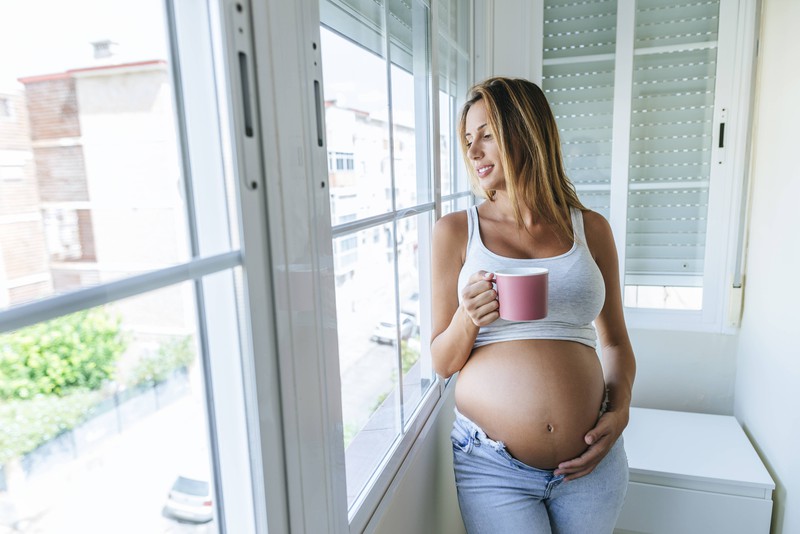 Have you ever wondered what a pregnant belly looks like when three little creatures are growing inside it? Pretty hard to imagine, right? That's probably how Maria from Denmark felt when she received the news that she is pregnant with triplets. That's why she decided to document her pregnancy on Instagram to show people what it really means to be pregnant with triplets.
You can see how much her body changed on the next page:
Under the Instagram handle @triplets_of_copenhagen, the Norwegian who lives in Denmark published her first reaction to the happy news - tears. Probably from joy but also from shock.
"There are THREE!", the expecting mother wrote. "We had our first ultrasound at exactly 13 weeks, and got the biggest surprise of our life. Total shock. And three perfectly shaped babies", she continued. Fairly understandable, right?
You can find out what happened next on the next page:
Maria documented her transformation step by step. "It's strange to have ended up with such a big belly and it's even stranger that it can stand out like that without falling down," the mother shares in retrospect.
Find out how the pregnancy turned out for her on the next page:
In the end, Maria gave birth to three beautiful, healthy children: two boys, called Iben and Filip, and a girl called Agnes.
According to Maria, the photo describes the personalities of the triplets pretty well: Filip, who lies in the middle, is the most energetic one of the three. Agnes, who's on the right, is usually calm and patient, yet has definitely found her voice in anger as well. Iben, turn, is the smallest and most careful one of the siblings.
How impressive is mother nature and the female body?