6 Before and After Pictures of Celebrities who Gained Weight & Own it
Despite having personal chefs and fitness coaches, celebrities aren't immune to weight gain. These 6 celebrities own their weight gain: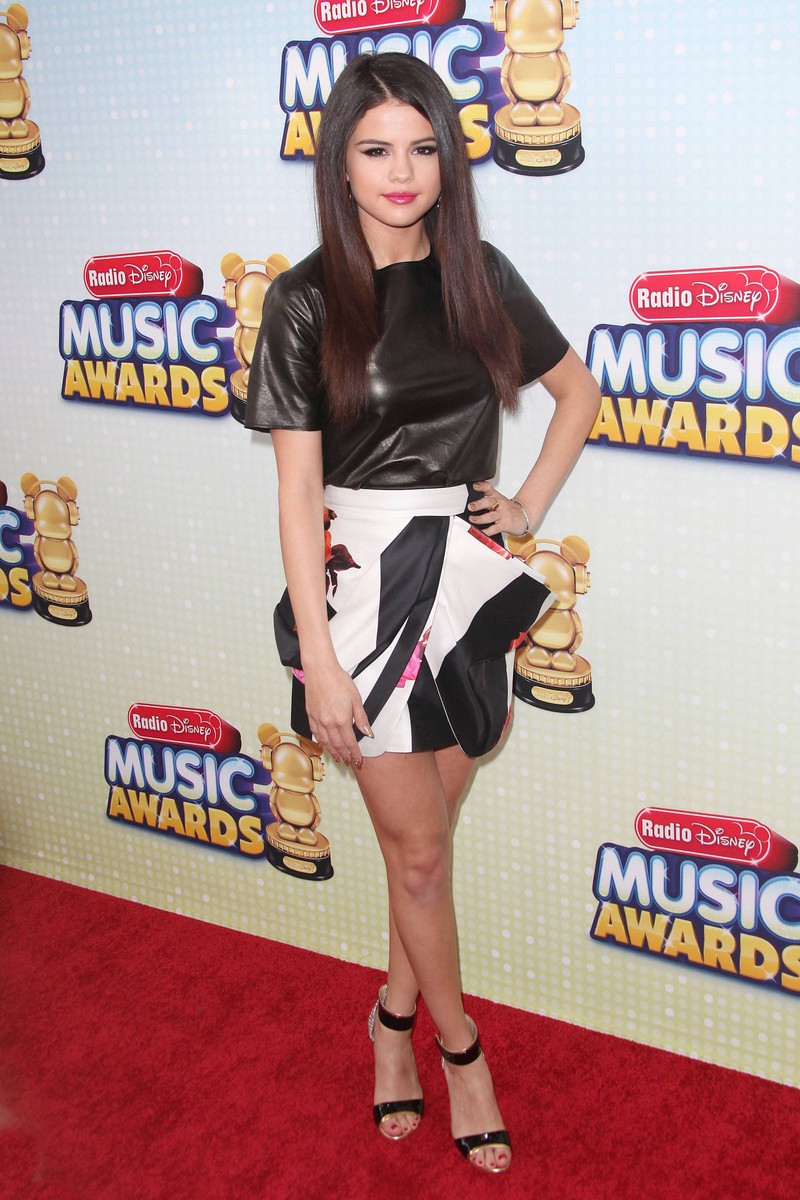 Source: imago images / ZUMA Wire
Celebrities are trendsetters. In our youth, the singers and actresses we looked up to were extremely thin, setting the tone for the rest of the world. Popular 90s models were known for being Size Zero, but over the years, we've witnessed a shift in body image and body confidence among celebrities. These 6 influential people inspire us with their weight gain - and with the confidence they radiate!
#1 Selena Gomez
Back in her Disney days, Selena Gomez was very skinny. When she told the public about her lupus disease, she explained that the medication she needs to take and the side effects of the autoimmune disease are responsible for weight fluctuations. Following her weight gain, Selena not only had to battle with the disease, but experienced cyber bullying on top. Even though she is still suffering from the disease, she now looks healthy again:
Source: imago images / Future Image
Selena Gomez today
Despite her ongoing struggle with lupus, Selena looks so much happier today! Moreover, she's no longer afraid of showing her figure.
Source: imago images / ZUMA Wire
#2 Demi Lovato
In the documentary "Demi Lovato: Simply Complicated", Lovato opened up about their difficulties with growing up in the spotlight. Having faced mental health issues, their body changed as a side effect. Today, they've stopped dieting and have gained a few extra pounds, but they feel as confident as they've never felt before. This is what Demi looks like today:
Source: imago images / ZUMA Press
Demi Lovato today
In an interview with people.com, Demi openly spoke about their changing body. They explain that "I'm happier because I'm not restricting myself from certain foods and I'm no longer food shaming myself." Demi knows how to slay!
Source: imago images / Prod.DB
#3 Britney Spears
Britney has influenced our youth like no other. Whether it was her outfits, her makeup or the body ideal she represented, she was the role model for many young girls in the late 90s and early 2000s! Everybody wanted to look like Britney Spears, and because of a strict diet, she was very skinny during the early days of her career. By now, her body has changed a lot:
Source: imago images / Runway Manhattan
Britney Spears today
Britney seems to have liberated herself from a strict dietary schedule and has gained a few pounds. But they look great on her and she's more than happy to show off her curves!
Source: imago images / Mary Evans
#4 Drew Barrymore
The beautiful actress Drew Barrymore put on a few extra pounds during her pregnancies. Fans and commentators weren't always chill about it and let her know.
What does she look like today?
Source: imago images / ZUMA Press
Drew Barrymore today
Drew might have gained some weight ... but how incredible does she look in this red pantsuit? She looks confident and absolutely glowing. On her Instagram account, she shared her thoughts on her weight gain journey in a heartfelt comment, saying "I go up and I go down. The rollercoaster of my body is a challenging, but beautiful ride. I made two kids. The single most important purpose for me being on this planet is for them!"
Source: imago images / United Archives International
#5 Christina Aguilera
Just like Britney, Christina Aguilera was a huge idol for many young girls back in the late 90s and early 2000s. She loved showing up on the red carpet in skimpy outfits and we loved checking out her latest outfits in our favorite teenage magazines. Over the years, her body has gone through a transformation.
Source: imago images / Future Image
Christina Aguilera today
The singer looks fantastic in this color-block ensemble! She wears the weight she has gained with confidence and we can only applaud her for it.
These five inspirational celebrities show us that we don't have to look a certain way to feel comfortable in the skin we're in.
#6 Vivian Hoorn
The Dutch influencer, creative director and photographer has a beautifully curated Instagram feed. She shares everything from fashion shots, funny snaps, and her two adorable cats, Lucy and Lily. On a post from April 2021, she put her very personal self-love journey into words. Her words express what many women experience growing up in a culture that constantly reinforces the ideal of a slender body. Her words hit home – she writes: "What's the difference between those two photos? The first one shows me being happy and confident in my body. Consciously enjoying life. The other photo shows me three years ago, adhering to a strict diet, being self-conscious and only focused on my body."
She continues:
Vivian Hoorn
"When I look back I think of how I felt at the time and what I said to myself at the time, 'you're not thin enough, what an ugly body.' It isn't always great to look back at it, because I also had a fantastic life. But because I was so insecure I simply couldn't really enjoy it. So that's what I'm doing now. So that I'll be able to look back and think what a happy person I was and how much I enjoyed my life."
What a beautiful message to share with the world.