Nick Jonas got an accidental boner at an awards show and it was awkward....
The whole world is now talking about Nick Jonas' you know what...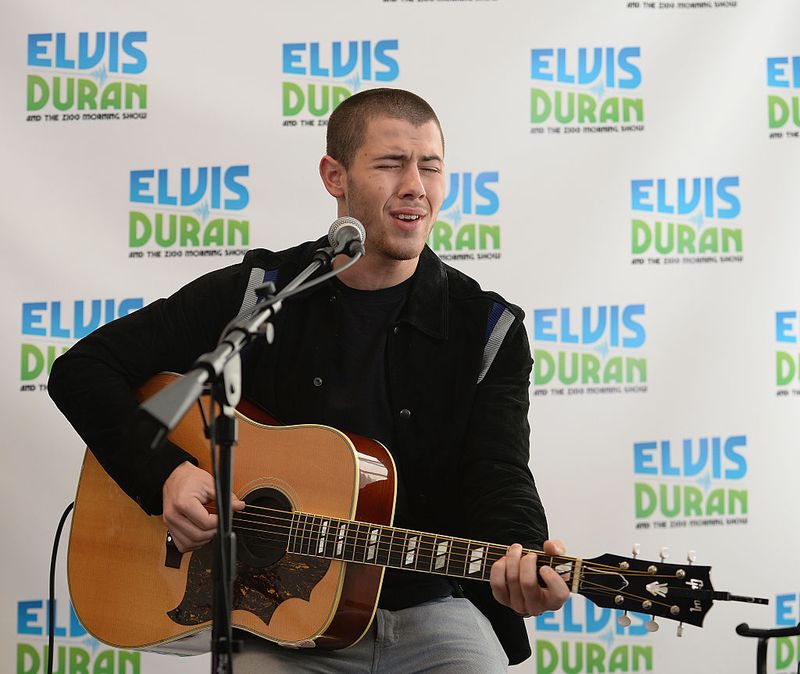 Nick Jonas has admitted to experiencing probably one of the most embarrassing scenarios any male star could image.... an accidental boner on the red carpet! And yes, it was pretty noticeable! The singer, who recently released his new album, Last Year Was Complicated, explained on the The Tonight Show that back in 2014 he was set to HOST the Young Hollywood Awards. Yup, he had to be on stage all night along with his co-host, mini Nick!
The 23-year-old recalls the night before the awards show, when he went out with some friends and ate some edible marijuana. The next morning, he says he woke up, and the after-effects included everything being in "slow motion", which is when he realised something was wrong. But that's not all, he suddenly got a boner for no apparent reason... and it didn't go away the entire show! LOL!
See the photographic evidence of Nick and his "little friend" on the next page....